TLDR
Cloistered by the natural woodland of Kent Ridge Park, Normanton Park vibes off tranquility within, sitting atop a 19 metres upland above ground level for vantage views of southern Singapore. The development boasts more than 100 facilities, enriching life within the residences, and unlocks connectivity to the western front which opens up another wealth of opportunities.
We have a wealth of information for interested readers here, so we welcome you to read on.
Summary
One Normanton Park consists 1862 strata residential units, 18 units of landed houses and 8 commercial units. Composing a balanced mix of 1-5 bedders with penthouses and strata landed houses, the development is ensconced in greenery and at the epicentre a rejuvenating pool.
Editor's Note: Public preview was earlier in Jan this year, 2021. The open launch will be soon, so do stay tuned on our socials for that.
+
Wide unit selection
Great vantage point of Kent Ridge Park
Direct access to AYE Expressway
Centralised location for various commercial spaces
—
No nearby MRTs
Favours buyers with personal vehicles
Potential overcrowding
About the Developers
Kingsford Huray Development was incorporated in 2011 by China-based Kingsford Group. Since entering the real estate industry in 2000, the Kingsford Group has developed a number of commercial and residential projects in Singapore and China.
In 2012, Kingsford Development commenced property development in Singapore with Kingsford Hillview Peak, a 512-unit condominium at Hillview Avenue. It then went on to develop Kingsford Waterbay, a mixed-use development at Upper Serangoon View comprising a 1,165-unit condominium and retail shops. Kingsford Development won the Singapore Prestige Brand Award – Global Brands in 2019.
Not all smooth sailing
Kingsford Huray Development encountered a roadblock during its development for Normanton Park. In April 2019. it received a no-sale license for Normanton Park, with the Controller of Housing (COH) citing failure to meet requirements for previous project Waterbay.
However in Dec 2020, COH gave the go-ahead, conditionally requiring Kingsford to complete a Quality Mark assessment for all units, prior to applying for the Temporary Occupation Permit (TOP). The Quality Mark is a voluntary scheme ensuring quality workmanship for each unit.
With the statutory boards' extra eyeballs for this development, we can be assured of a safer buy for One Normanton Park purchases.
Purchase and Breakeven Price
In late 2017, Normanton Park was sold for $830.1 mil, including an estimated $231.1 mil to top the lease to 99 years. Another fee of about $283.4 mil was also incurred to to redevelop the site to a gross plot ratio of 2.1. With a totalling bid of $1.34 bil and an inclusion of $712.6 mil consisting land financing, marketing  and construction cost estimates, the breakeven comes up to $1,482 psf ppr.
A safe bet is to add on 20% on top of this for developer mark-ups, which brings us to a rough psf average at $1778 psf. We'll discuss more on the price comparisons later in the article, so do read on.
Facilities
While brochures of Normanton Park boasts 100 facilities, let us break it down for you. The facilities are separated to areas of Tranquility, Vitality and Sensory.
Various Lawns, Pavilions and Courtyards pepper the development, with elaborate facilities such as an adventure playground, Putting Green for golfers and a chess garden. To keep in touch with nature, the designers have transformed places of verdure into multisensory experiences via corridors, green walks, maze gardens and more.
An impressive pool setting
The main centrepiece will be the stretch of elaborate pools with Pavilions, Pool Decks and Courtyards. It contains a 150m Pool, Kids' Water Play, Kid's Pool, another 50m Lap Pool, a Family Pool. Shaped in a semi-circle, the water bodies surround the pavilions, function rooms and courtyards. A lagoon unveils an aqua gym, therapy pool and Aqua Foot Reflexology; water activities that really help you unwind.
Another 50m lap pool is located closer to the entrance, accompanying the water feature and lawn, with terraces having its private pool out at the front of their home.
These will definitely satisfy water-inclined families.
We're surprised that Jacuzzis were not added, but we're pretty sure they will provide something of the same element.
Abundant Greenery
Shrubs, carpets of grass and trees outline both the periphery and outline the facilities of Normanton Park.
Entrance
From the entrance and main drop-off, a Sky Bridge connects the Tennis Court, Gym and a 50m Lap Pool. It's nice to know that the condo essentials like the Bin Centre and Electrical Substations are isolated from the residences. With a land size of this scale, it is rather expected.
Shops
Shops are located nearer to the entrance, with an Open Plaza for communal interactions. This will undoubtedly aid residents for their daily needs, not unlike our recently reviewed Parc Komo.
Technology and Environmentally Friendly Features
Smart living enhances our day-to-day necessities, and Normanton Park is peppered with them. Modern features such as IP cameras and digital locks that come with are always appreciated, with additional video intercom systems to enhance lift lobby interaction.
Extra concierge services are available but does incur some costs. It's always nice to know these services are always there when you need them.
Accessibility and Conveniences
Being closer towards the south-west of Singapore, One Normanton Park upholds its accessibility to Kent Ridge Park and Singapore Science Park. Nearest MRT is Kent Ridge MRT, but the distance is in-between a walk and a short bus ride. It's 1.2km away from the development.
However, we're opined that Normanton Park caters to residents with a private vehicle, as many major roads are within reach.
We also thought we'd give you this too. See this rather winding road? That's known to seasoned drivers/riders in Singapore as 99-bends/ gao zhup gao wan (Hokkien translation). Enjoy the most winding road in Singapore through age-old trees, uninterrupted by traffic lights, to get to West Coast Highway.
Food
Good food is a magnet for Singaporeans, which is why we've included this table in. As a homeowner, you will have the flexible choice of eating nearby, or to venture out to some of the popular spots with great grub.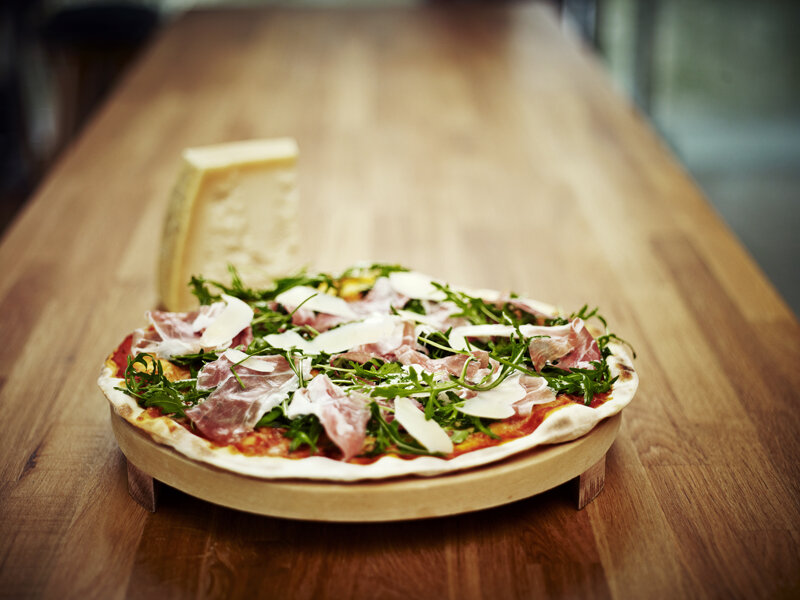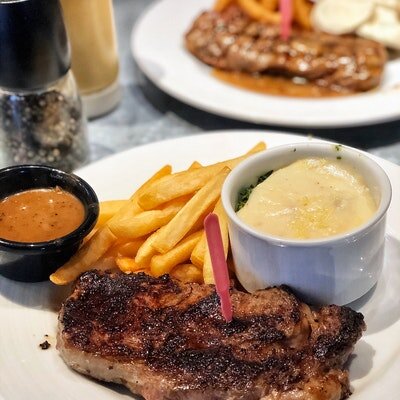 As a lover of local delights, we'd like to draw your attention to Alexandra Food Village's smorgasbord of hawker specialties. The claypot rice, BBQ seafood, avocado juice and many others are often hunted by foodies. Seng Heng's carrot cake here is whipped up by an experienced hawker, making everything from scratch including the chilli. The hawker also dresses in office attire on a daily basis, but be prepared to wait a bit during dinner times. We recommend his white carrot cake.
Shopping
From New Creation Church's Star Vista to Vivocity, Normanton Park has all the conveniences you need to do your weekend shopping or your evening walks.
Schools
For families with students, three primary schools are available for the younger children — New Town Primary, Queenstown Primary and Fairfield Methodist Primary as seen from the table. Tertiary and international institutions in the Dover precinct are accessible easily, either with public or private transport.
National University of Singapore (NUS) is within such a short distance to the development, we believe it will be the primary reason for a large potential tenant pool and reel in families too.
The convenience to international schools such as Tanglin Trust School will also draw better exit strategies for your purchase should you be interested in Normanton Park, so do read on.
Offices
The west side of Singapore is host to a great number of offices, and the list is not including the National University Hospital, which is a major referral centre for specialists. Accessibility to the CBD is also decent with AYE just round the corner.
Hospitals
Normanton Park is uniquely close to three reputable hospitals, namely National University Hospital, Alexandra Hospital and the private Gleneagles Hospital. This will undoubtedly contribute to the tenant pool and interest in the residence, as the cliché goes: health is wealth.
Recreation
Kent Ridge Park is located directly behind Normanton Park, where it draws its inspiration for nature. The historical park is a great place to learn more about Singapore, as it was where one of the last battles for Singapore was fought during World War II.
For hiking enthusiasts, or if you would love your family to experience more of nature, these parks are not too far off your radar. There's also the nearby HortPark, which is connected to Kent Ridge Park, Mount Faber Park, Labrador Nature Reserve and Telok Blangah Hill all in 10km green spaces — totalling the Southern Ridges.
Site Plan and Units
Normanton Park's unit spread is balanced, favouring the small to medium-sized layouts. There's 17 types of units ranging from the 1-bedders to The Villa Collection. This excludes the commercial units. For the percentage of units, do refer to the table above.
Nine blocks of units house the various layouts excluding the exclusive terraces, with the 24th floor reserved for penthouse variations. These have the same layout as the ones beneath, but feature double-ceiling height for the living space.
As of time of writing, the unit prices are just averaged, but we will do the best we can to provide you the best analysis.
Let's check out the unit layouts.
1-Bedroom
Six similar configurations, with the same compact style. Ranging from 484-527 sq ft, the outstanding difference is the positioning of the kitchenette: shared with a dining space or flushed to the side. Personally, 1BR-a's 527 sq ft appeals the most due to the washing machine and other appliances relegated to the kitchen. The other sizes are either smaller, or have the washing machine in another corner.
Prices start from $800k.
For the best stacks of the 1-Bedder, we will suggest Stacks 62 and 63, as all the 1-Bedrroms, including the 1-Bedroom + Study, are all facing inwards, except for Stack 61 which faces the commercial units and Stack 17, that we suggest if the buyer is purchasing it for non-investment purposes (it's the most privatised of the lot as it doesn't face inward). The aim is to keep your price quantum low for investment.
1-Bedroom + Study
Adding a study, the size range is 560-581 sq ft. We will opt for 1BR-Sb which is 581 sqft. The layout allows for the study to be converted to a smaller sized bedroom that can snugly fit a single bed, which bodes well for buyers looking to rent out.
The stacks for this particular layout is allocated at blocks 43 and 55, and we recommend the cheaper quantum Stacks 45 and 36. The price differences for the blocks will be similar, due to the shared views and orientation.
2-Bedroom Compact
A dumbbell-styled unit mirroring configuration, the R-versions lose out on 1-2 sqm based on a slightly reduced living area and balcony. We like how the closed kitchen concept gives a spacious feel to the living area, and as always, dumbbell units give a squarish layout. Ranging from 635-677 sq ft, the prices start from the $1 mil mark.
With a wider budget, the 2-bedder compacts faces outward, except for Stack 75 and 76. For this reason, We will recommend the higher levels of Stack 30 and 31 for your own stay, as it has the best vantage point of Kent Ridge Park for these layouts. Take note that the price quantum will be understandably higher than the other stacks.
2-Bedroom Premium
We enjoy the flexibility of these selections, as it caters to a different group of buyers for each layout.
657-775 sq ft, it has either a dumbbell configuration or the master is located beyond a corridor, with all having a master bathroom. Layouts 2BRc/d/f features master and bedroom at the sides of the living room, which aids a more spacious interior. We recommend the units mentioned.
Likewise for previous units, we consider facing outward to Kent Ridge Park a better view, which will commensurate in its price range. If you're keen on purchasing a unit here at Normanton Park, do approach PropertyLimBrothers here, where we can help with price analysis and recommend the best stacks for your budget.
2-Bedroom + Study
2BR-a is the larger layout at 850 sq ft, while the 2BR-b is at 828 sq ft. Although we deduced the reduced space for the latter by a more privatised entranceway, we did notice that the study had one chair compared to the two chairs laid out by 2BR-a. Could it be an error, to make space for the wordings?
For the best stack, we recommend Stack 28. As the study configs are limited, as with the stack count, it might be snapped up rather quickly.
3-Bedroom Compact
Ranging from 904-969 sq ft, most of the layout doesn't change much. 3BR-Ca is at 1194 sq ft. A walkway from the entrance features wide Storage spaces for shoe cabinetry and introduces the kitchen area with a window. The dining space is spacious to a six-seater, and a corridor leads to the bedrooms and bath, ending with the master. As with all modern designs, the master and ensuite has a door to demarcate the master's space. If you would enjoy a larger balcony space, check out the 3-Bedroom Premiums.
Prices start at $1.47X million. If you are keen to purchase a 3-Bedroom Compact in Normanton Park, please feel free to contact PropertyLimBrothers here.
Stack 29 will have the best views, but if you're looking for exclusivity, and a view that overlooks the entire Normanton Park (we won't discount the value of that either), check out Stack 06 as well.
4 Bedroom Compact + Study/4-bedroom Premium/
Something neat is if a buyer is in between the disparity effect of the 3-Bedroom Premium and a 4-bedder, but requires an extra room, he/she will have the option for this particular layout. A corridor layout allows for an additional small study as well, with a spacious balcony that like the 3-Bedroom Premium, connects to the nearest bedroom as well. The size is at 1195 sq ft.
The price quantum is upped significantly, starting at $2.0 mil. The 4BR-Ca layout can be found at Stack 56.
For the 4-Bedroom Premiums, the size ranges from 1313-1335 sq ft, with the layouts differing only a tad. The entrance opens to a dry kitchen, that leads to a wet kitchen area with a store and WC. The dining can fit a 6-seater, and unfolds to a living and spacious balcony, and a corridor to the bedrooms. Bedrooms 2 and 3 share a Jack and Jill bathroom, with another bathroom and a master.
We will recommend Stack 42, as Stack 50 is closer to the side guardhouse; it is a more private choice. Families may opt to be closer to the pool, making Stack 42 a viable choice as well.
5-Bedroom
At 1614 sq ft, the 5-bedder is a modified 4-bedder with an added bath and bedroom. Notably, the master has an added walk-in wardrobe, facing the ensuite. For the larger families, it is a decent sized layout that takes the more private and scenic stacks 38 and 47 at blocks 53 and 55 respectively.
This layout has the most exclusive view of Kent Ridge Park, however, for a quieter experience, we will suggest Stack 38.
Terrace
With a dedicated car park lot and another common lot, a WC and home shelter is installed, with a staircase leads up to the 1st storey. Here, A spacious dining and living room comes with double-height ceilings. Behind, at the dry kitchen overlooks the area, with a wet kitchen and yard behind. The stairs leads to the second level, where the void area provides well-utilised ventilation. The rest of the bedrooms are designated here, with a walk-in wardrobe for the spacious master.
Totalling 2109 sq ft, some of the Terrace Houses are sequestered away from the blocks and amenities, cheek by jowl. The rest faces inward to the residences, but all of them includes a private pool beyond the entrance. Due to this unique design, we believe that the Terrace House design will be taken up quite healthily at decent $3.46 mil. We will discuss more about this below. If you are keen on reserving your unit, do approach PropertyLimBrothers by contacting us here.
Comparative Analysis
Comparing to the nearby new launches, Normanton Park's 1-bedder + Study is at 571 sqft and is starting from $750k, while Stirling Residence and Kent Ridge Hill Residences are faring at a noticeably higher price quantum and yet, a lower size. The reason for Stirling Residence may be attributed to its proximity to Queenstown MRT station,  however, we feel the Normanton Park might be a better option out of the two due to its direct access to the AYE. As mentioned above, Normanton Park caters to buyers with private vehicles.
The same observations can be seen here for the 2-bedders. Stirling Residences is significantly smaller by 4 sqm, but this provides that layout an enclosed kitchen. The price quantum for Normanton Park is still kept low with a starting of $1.0XX mil.
For the 3-bedders, Normanton Park peaks at 1098 sq ft, yet maintains the price quantum of $1.47X mil.
For the 4-bedders, Stirling Residence's size is significantly smaller at 1054 sq ft, while Normanton Park has a 1346 sq ft size. With nearly 300 sq ft, the price at Normanton Park is justifiably more by $100k for the starting price.
With the Terrace Houses at $3.46 mil, we compared this against the surrounding landed terraces available. At Pasir Panjang, a home is going at $3.1 mil. However, aside from no facilities (and a private pool), we do not see any around the similar vicinity.
Tenant Pool
Future Development/Master Plan
The Greater Southern Waterfront will extend from Pasir Panjang to Marina East, transforming the area into a new major gateway along the southern coast. It will be constructed in the next 5-10 years, improving accessibility, encourage urban living and garner interest in the area.
Welcoming advanced manufacturing, Jurong West Innovation Distraction (JID) will be aiding supply chains through 3D-printing and other forms of disruptive innovation. Last year, MNCs such as Siemens and Bosch Rexroth will be new entrants for the sector. Hopefully, the plan will see its fruition over the coming years for Industry 4.0 which has been making its waves throughout the world.
When international flights resume, these two major pipelines will introduce a larger tenant and buyer pool for Normanton Park owners.
Employees working nearby will definitely be attracted to Normanton Park due to its exclusivity and proximity to the workplace. There aren't large residences nearby with such a decent location.
Exit Strategy
Though there are no immediate HDBs for upgraders to be directly linked, the accessibility and uniqueness of Normanton Park are sure to garner interest in the development. We do foresee that in future, the Pasir Panjang stretch will have to vacate some landed houses there, who may opt for Normanton Park.
From the master plan listed above, if you do purchase Normanton Park, it might be better to wait beyond the Seller's Stamp Duty (SSD) as we expect a lot of changes that will revitalise this precinct. There hasn't been an upgrade for this area in quite a while.
Verdict
We understand that buyers are always cautious, and we do not blame the negative cloud above Kingsford Huray. However, we feel it is for this very reason that it is a good time to purchase the units, priced below the majority of prices listed (as per our comparative analysis). Apart from this, we do have observant government boards that are observing the developer's moves, which may bode well for the buyer.
Normanton Park might be one of the last few launches to purchase before the prices start to hike again in 2021. With the unique facilities and exclusive location behind Kent Ridge Park, it might be time to loosen that belt just this once. One thing's for sure: the land worth for this development will stay, which will increase Normanton Parks' future value.
Thank you for reaching the end of this article. If you are keen on purchasing Normanton Park, contact PropertyLimBrothers here. We hope this insight has been fruitful for you.